Children inspired engineers at the Leaders Award
18 Jun 2019
The winners of the 2019 Leaders Award gathered at UWE Bristol for the southwest awards ceremony on Friday 14th June.
UK Director of the Leaders Award, Chris Rochester, kicked off the event by praising the amazing inventions that children across the region had designed in answer to the challenge: If you were an engineer, what would you do?
He explained how the Leaders Award team use online interviews with real-life engineers to inspire the children, but in the end it's the children's designs that inspire engineers!
"We've been blown away by their designs!" said Chris.
This sentiment was echoed in the opening words by Professor Steve West, Vice-Chancellor of UWE Bristol, and MP Chris Skidmore.
"My favourite design is the solar powered blanket for the homeless," said MP Chris Skidmore.
From magnet wielding helicopters that tow broken down cars skyward, to surveillance parrots that alert the Wildlife trust to invasive species – the designs tackled a great diversity of problems in modern society.
After much handshaking and photo posing with each of the award recipients, Chief Air Marshall Julian Young stood to present the overall defence, equipment and support prize from the Ministry of Defence. He awarded it to a year 8 student from Bodmin College who had ingeniously designed a drone to perform underwater rescue.
The ceremony finished with a flourish – with UWE Bristol engineers Katy O'Hara Nash and Miriam Cristofoletti presenting the prototype they've made based on the winning design from last years competition. In the red line braking system, the row of red braking lights are designed to vary in intensity according to the pressure applied to the brake – therefore showing drivers how hard the person in front is braking.
The engineers had rigged their system to the rear of a rather large remote control car, and drove this into the auditorium to demonstrate.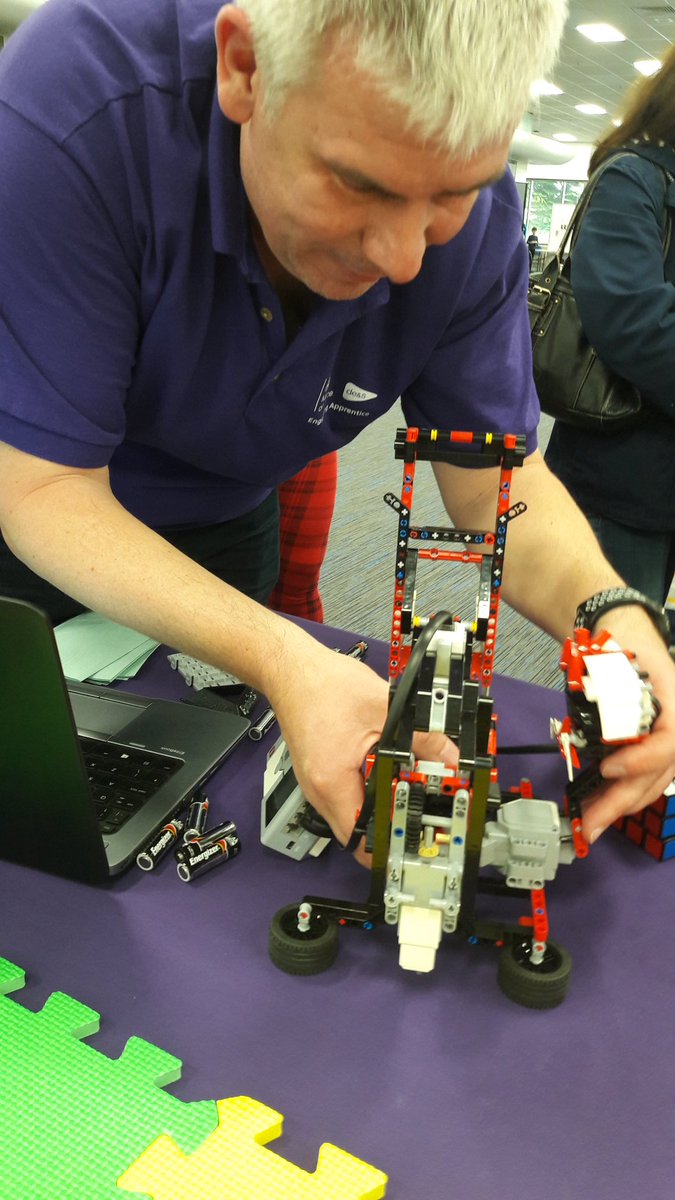 Unfortunately, the car had weight limits that prevented the many willing adults from jumping aboard. But some of the children had a go as they viewed the shortlisted entries on display after the ceremony, and got a taster of the VR, robots and drone activities being set up for Saturday's Exhibition day for the public.
350 people visited on Saturday 15th June, wowed by the Leaders Award designs and having fun taking part in the MOD, Aerospace Bristol, and UWE run robotics activities.