Fear of Failure project on first residency in Bristol school
4 Dec 2019
Failure can be a hard lesson, but Bristol performer – Kid Carpet – along with two engineers and a collection of young people and their families, will be producing a performance lecture to show how failure can have a positive impact on young people's wellbeing. Before this "Epic Fail" performance, the team will explore "fear of failure" and how failure can be a virtue, amongst 8-11 year olds in three Bristol Schools.
Kid Carpet reports on the first school residencey that took place in November…
May Park School residency
Hello, I'm Kid Carpet (aka Ed Patrick), an artist, musician and maker from Bristol who creates theatre for families and nonsense lo-fi electro-punk music. Together with my producer, assistant producer, a female engineer and the staff and students of May Park Primary School, we have just completed our first two-week Artist in Residence period of research.
We conducted five workshops for three year five classes in Bridge Building, Fantastic Inventions, Wellbeing, Unuselessness and Song Writing. Seventy five year five children undertook five workshop sessions which lasted for an hour, so in all we had 375 children participate in the workshops.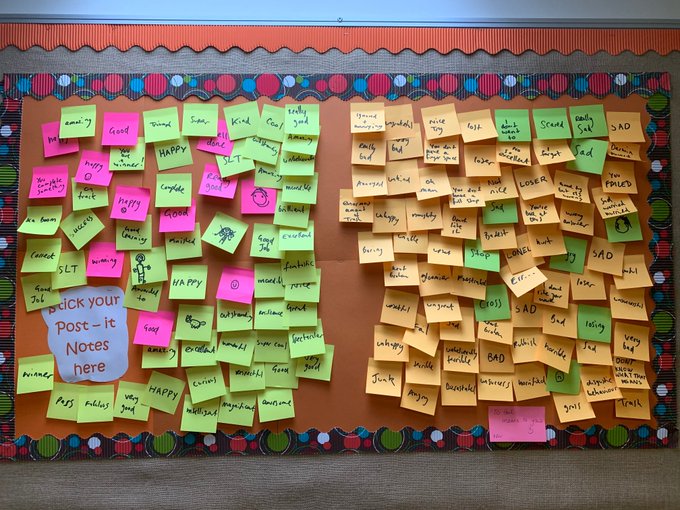 We visited classes to collect words and images associated with success and failure for two Word Walls.
We also had lunchtime sessions that 400 children across the whole school participated in. They took part in a range of activties including:
creating advertisements for imaginary inventions
taking videos reading the Word Wall words
offering their private thoughts and advice around failure issues in 'the Den' (a small tent adorned with fairy lights and comfy cushions)
The children, staff and parents of May Park School welcomed us wholeheartedly into their school and took to the project with great enthusiasm. We were oversubscribed for lunchtime activities and have created an enormous amount of valuable content.
We now have hours of audio and video to trawl through as well as 150 Fantastic and Unuseless Invention designs to evaluate. From this material we will be writing, forming and shaping our eventual show which will perform at the participatory schools and at a public venue in Bristol in May 2020.
Before then we have two more two-week residencies in Bristol schools to help us more deeply research, develop and discuss the issues around the subject and to hopefully discover whether a deeper understanding of failure can have a beneficial impact on children's wellbeing.
Kid Carpet is a resident of Watershed's Pervasive Media Studio in Bristol, UK, associate company of the egg theatre, Bath and and associate artist of Nuffield Theatres, Southampton
Epic Fail is a recipient of the Royal Academy of Engineering 2019 Ingenious awards  – awarded to projects that present engineering in new and exciting ways to diverse audiences across the UK.